Taiwan is bracing itself for yet another storm coming that should arrive this weekend.  Here is the offical forecast as of this minute:
+ Forecast Outlook: NANGKA is expected to turn NNW into the open waters of the South China Sea and intensify. The 2 to 4-day Long-Range Forecast shows NANGKA reaching peak forecast winds of 110 kph on Saturday morning, June 27 – while near the coast of Fujian Province in China. By then, NANGKA shall start to recurve and accelerate towards the NNE to NE beginning Saturday afternoon and shall move across Taiwan Strait on Saturday evening, passing very close to Taipei around 5 AM Sunday June 28 w/ a distance of just 75 km. to the NNW. Upon its close passage over Taiwan, NANGKA shall be an Extratropical Cyclone.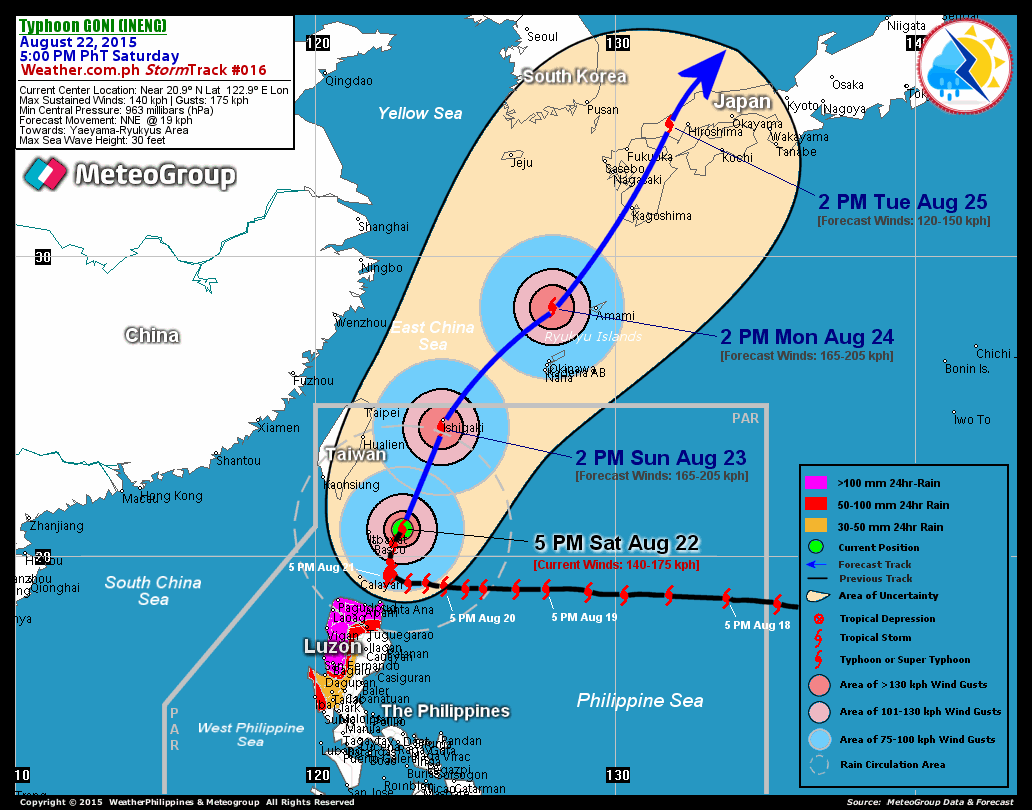 I'll keep you informed of developments as they unfold.
(Visited 3 times, 1 visits today)